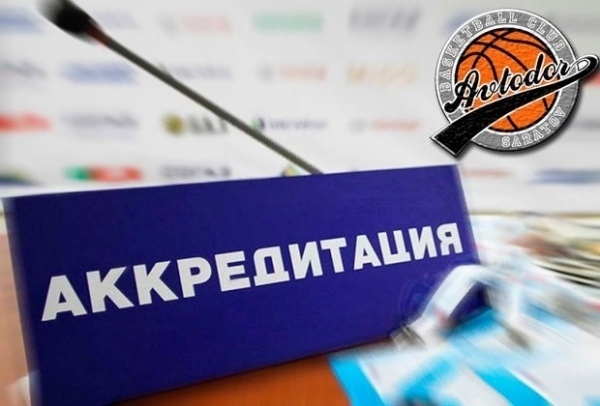 We announce the acceptance of applications for seasonal accreditation for media representatives.
To obtain accreditation for home matches of BC Avtodor in the 2022/23 season, you must send an application for consideration by the club on the organization's letterhead by e-mail: barsukov@avtodor.ru .
Please note that the deadline for accepting applications is Thursday, October 6, 2022. Applications for seasonal accreditations sent after the deadline will not be accepted for consideration.
The application for accreditation must contain the following information:
✔ Full name of the correspondent;
✔ Organization name;
✔ Category of accreditation (TV, Photo, Press, Internet);
✔ Contact mobile phone;
✔ Contact email.
✔ Contact phone of the organization.
It is also necessary to attach a full-face photo of 3x4 format to the application.
Accreditation is formalized by issuing an accreditation card to a media representative containing:
✔ personal data (full name) of an accredited media representative;
✔ name of the media;
✔ validity period of accreditation.
Avtodor Basketball Club reserves the right to refuse accreditation without explanation.
The procedure for obtaining accreditation will be announced later.