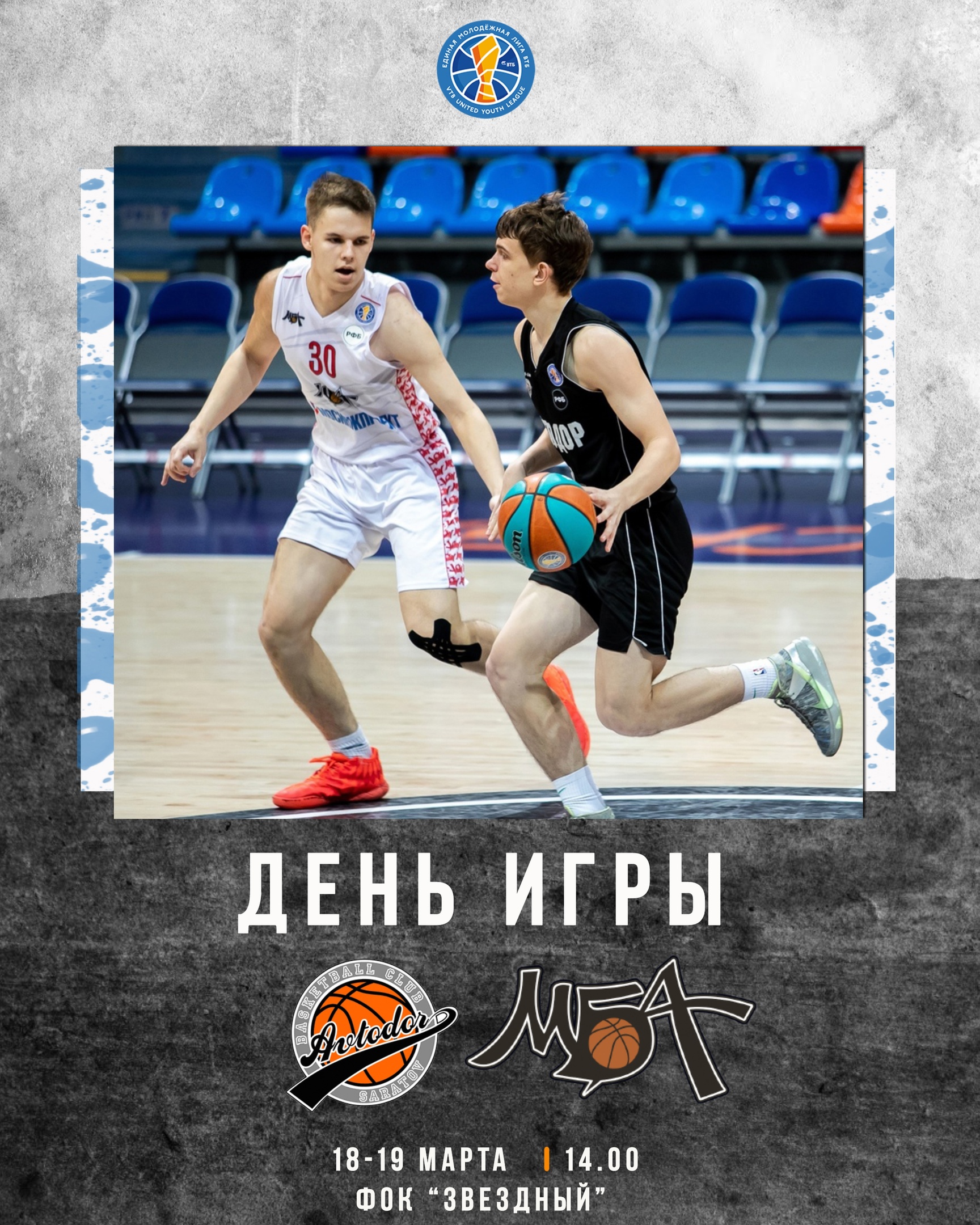 Preview to the regular season match of the VTB United Youth League
Avtodor (Saratov) vs. MBA-2 (Moscow).
VTB United Youth League. Regular Championship.
Avtodor-2 (Saratov) - MBA-2 (Moscow).
March 18–19, 2023
Both games - at 14:00 (13.00 Moscow time).
Saratov. FOK "Star".
Free admission!
Broadcast: Website of the VTB United Youth League
The current composition of BC "Runa-2"
Avtodor-2 (9-29) will play the final home games of the season on Saturday and Sunday. The rival of the Saratov team will be the leader of the MBA-2 championship (30-8). The Moscow team takes an intermediate 3rd place in the standings of the regular season of the VTB United Youth League. But compared to its competitors, the MBA has two games in hand, and regardless of their result, the club will lead the championship at the end of the weekend.
As part of the first round on November 26-27, Avtodor-2 could not defeat the opponent in a two-legged confrontation in Moscow - 86:53 (Pokinko 19 + 4 rebounds - Ivanov 14 + 3 rebounds + 5 assists) and 73:66 (Ismailov 18 + 3 rebounds + 3 steals - Ivanov 20 + 5 rebounds).
In the previous round on March 14 and 15, MBA-2 were stronger both times away from Samara-2 – 56:81 (Zimin 14 + 3 assists) and 66:72 (Mozharovsky 13 + 3 rebounds).
Sergey KHREBTOV , head coach of Avtodor-2:
"The opposing team is well-equipped, there are people who participate in the games of the VTB United League. For us, this is a very strong opponent. Our problems were expressed in the fact that due to injuries and the departure of some athletes to play for the CYBL, we had an incomplete squad, so the preparation was blurred. As I said earlier, the most important thing for players is to get a good gaming experience in every match and learn things that can be useful in the future. The upcoming matches with MBA-2 are a good practice in playing against a strong team, an opportunity to show oneself and try to look worthy against the backdrop of the favorite."