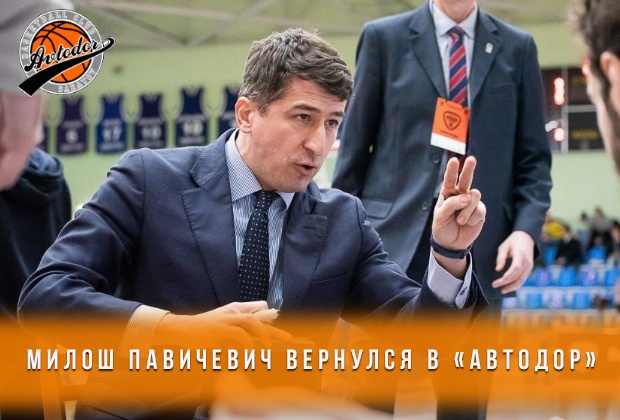 The new head coach of Avtodor was 44-year-old Russian specialist Milos PAVICEVIC , who led Spartak-Primorye to the Superleague championship title. Serbian Petar Zlatanovic will continue to work in the black and white coaching staff. Former mentor Neboisha Vidic leaves the Saratov club.
The Montenegrin native began his coaching career in Belgrade, having worked with Serbian Red Star Zvezda reserves from 2006 to 2011. In 2011, Milos moved to Russia and took over the youth team of Avtodor Saratov in the 2011/12 season. Then he was a member of the coaching staff of Samara and the Georgian club of the VTB United League Vita.
Pavićevich achieved the highest success at the helm of Spartak-Primorye from Vladivostok, with whom he won the Superleague bronze in the 2016/17 season, as well as the champion title a year later. From 2018 to 2021, he was the head coach of Kupol-Rodniki Izhevsk, and last season he led the Kazan UNICS junior team to the Final Eight of the Junior Junior League Championship.
Milos Pavicevich is a talented specialist who has long been on the radar of VTB United League clubs. With his work, he proved that he can achieve results and develop promising young people. Among his pupils is Avtodor center Yevgeny Minchenko. In Saratov, Pavićevich will get a chance to prove himself at the highest level.
Milos PAVICEVIC, Avtodor head coach:
"I am very happy to lead a team with such rich traditions as Avtodor. I want to thank the leadership of the Saratov club in the person of Vladimir Evstafievich Rodionov for the opportunity. I have been going to this chance all my basketball life and will do my best to justify the trust placed in me."