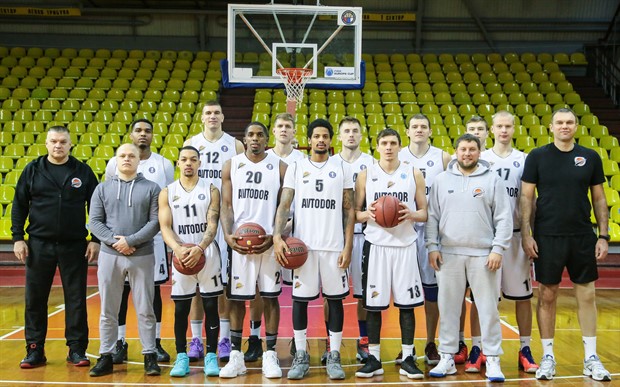 Basketball club "Avtodor" (Saratov) is one of the most successful and titled men's clubs in Russian basketball. Founded in 1960 under the name "Spartak" (later - "Avtodorozhnik" , since 1996 - "Avtodor" ), the club from the banks of the Volga has achieved significant results both in the domestic and international arenas.
The Volzhans were the first in Russia to challenge the invincible CSKA. Vladimir Rodionov 's team won the regular season in Superleague "A" twice ( in 1997 and 1998 ). For twelve consecutive seasons, Avtodor has been a regular participant in European club tournaments (including Euroleague Basketball). But much more than the medals won, Avtodor became famous as a forge of young talents. In Saratov, the players of the national teams of Russia, Ukraine and Belarus, brothers Evgeny and Zakhar Pashutin , brothers Viktor and Nikolai Khryapa , Sergey Monya , Vladimir Veremeenko , began their career in big basketball. From the younger generation - Artem Zabelin , Artem Yakovenko , Semyon Antonov , Artem Klimenko and others. The rare Russian club of the VTB United League and the Superleague does not have students from the Saratov basketball school. All these years, many well-known Russian and foreign specialists have worked with the team.
All the successes, achievements and development of the club are inextricably linked with the name of the honored coach of Russia and master of sports Vladimir Evstafyevich Rodionov , who came to the post of head coach of the team in 1982 and is the permanent president of Avtodor Sports Club.