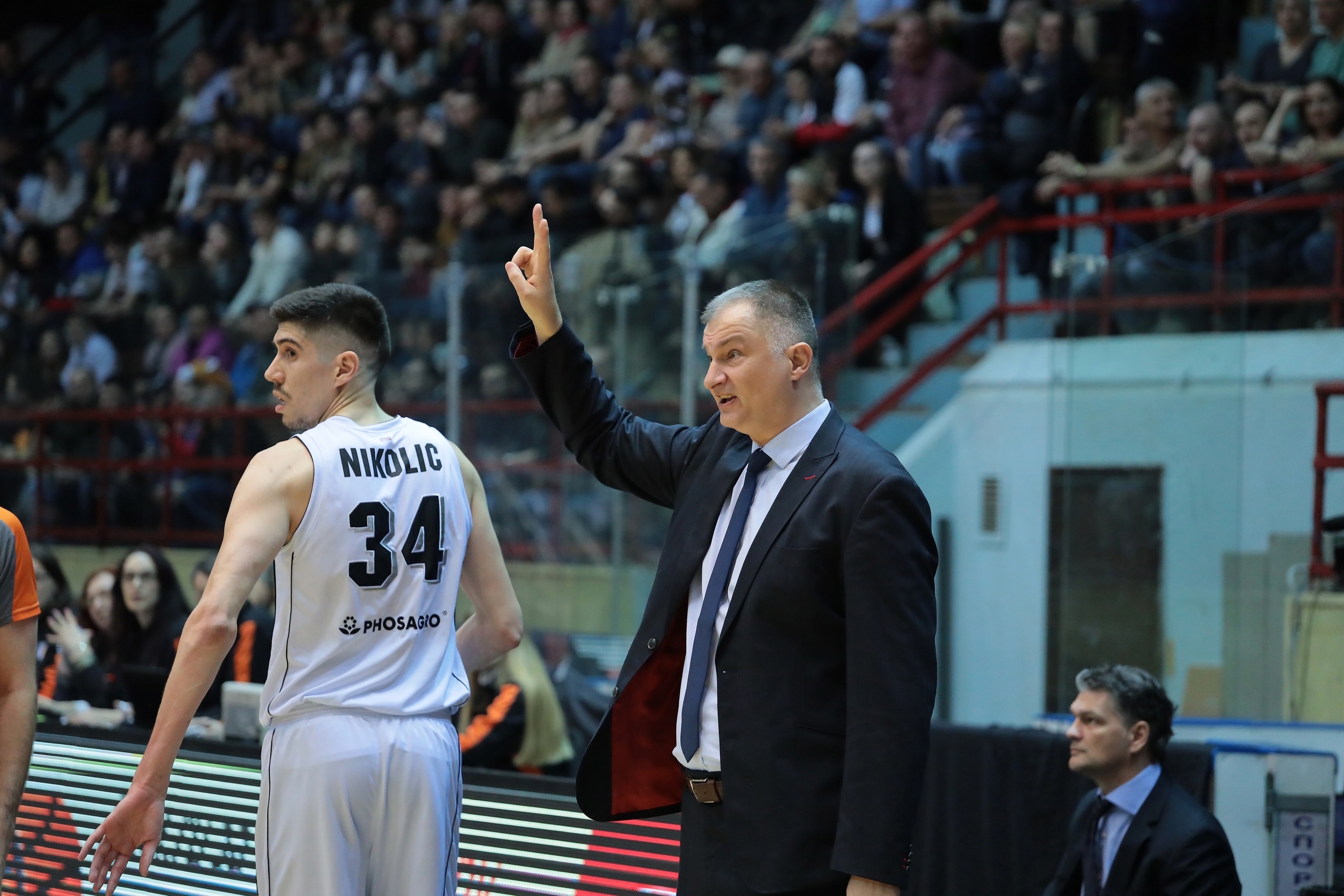 Avtodor's head coach Branislav VICENTICH commented on the results of the third match of the playoff quarterfinals against CSKA ( 67:76 ) and summed up the season:
"First, I want to say a big thank you to everyone at Avtodor. Thanks to the president, the entire administrative part of the club, for inviting me to the position of head coach and trusting me. Thanks to the coaching staff: the physiotherapist, the doctor, my assistant Dejan, who, if necessary, worked around the clock. Thanks to the fans! Everyone saw what kind of support was here today. And finally, I am grateful to all the players. This is a group of great athletes and great people. It was a pleasure for me to work with them during this period. Of course, it's a shame we didn't win. But we played with CSKA, with a team that, in my opinion, is the best in the VTB United League.
If we talk about the game itself, then in the first two matches we did not show what we can do. In training with the players, we agreed that we must prove why we are here. And we deserved this place in the playoffs. The first two quarters were great game and fight. But then the team got a little tired. Everyone knows that our point guard Scott Machado and forward Rade Zagorac did not play due to injury, they were not enough. Today Avtodor lost in a very good game.
Is it possible to connect such a successful start in the first half with a change in preparation for the opponent? This is the playoffs. You prepare for each match as if it were a new one. Preparation for the first two meetings was good, but the game itself did not work out. Here at home we play better. I had no doubts that in Saratov we would not play badly. But if you want to beat CSKA, then the opponent must have a bad day."