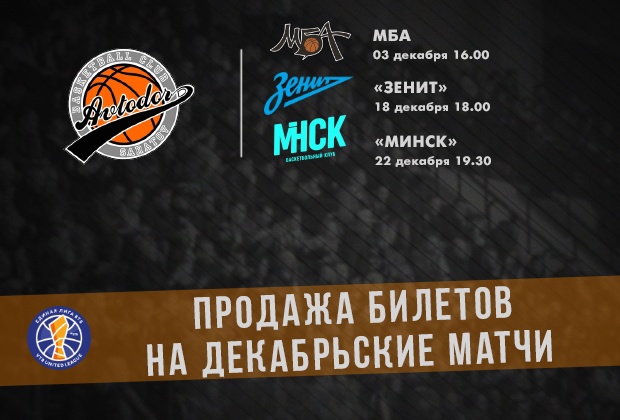 Online sale of tickets for 3 home games of Avtodor in December as part of the regular season of the VTB United League season 2022/23 is open.
December 3rd. 16.00. Opponent - MBA (Moscow, Russia).
December 18th. 18.00. Opponent - Zenit (St. Petersburg, Russia).
Dec 22. 19.30. Opponent - "Minsk" (Belarus).
Ticket prices in the new season remained unchanged - from 100 to 750 rubles .
On match days, you can also purchase tickets from 14.00 at the main entrance to the Sports Palace "Crystal" (Chernyshevsky St., 63).
NOTE: Children under seven (7) years of age enter free of charge. Spectators enter the arena temporarily only through the main entrance. Please note that grandstand B is located behind the rings. Tickets cannot be exchanged or refunded on match days!
📞 Inquiries by phone:
+7 (927) 623-29-99
Konstantin AKULENKO
To purchase tickets follow the link .